A leading Investment Bank dedicated to advising and funding ambitious UK growth companies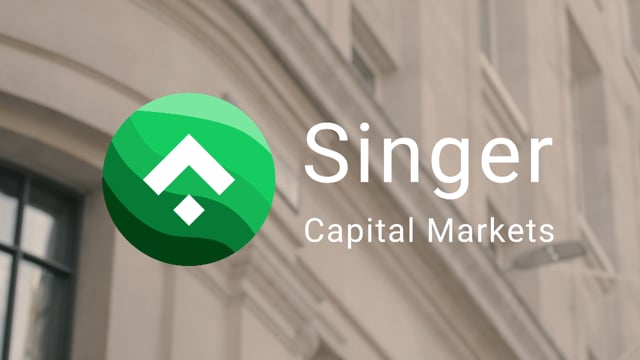 Welcome to Singer Capital Markets
Singer Capital Markets is a leading Investment Bank dedicated to advising and funding ambitious UK growth companies. With over 100 years of capital markets heritage, we are an expert financial services firm with a proven track record of client success in the UK small and mid cap market.
Our latest news and insights
Leisure Sector Note – Anywhere to shelter in a recession?
Singer Capital Markets' Senior Research Analyst, Sahill Shan, has published his thoughts and analysis in our latest Leisure Sector Note. Within this note we look at a range of scenarios ahead of a critical 6 months for the Leisure sector, from elevated inflation to higher mortgage costs that will inevitably weigh on discretionary spend. Stocks mentioned include: City Pub Group (CPC), Fulham Shore (FUL), Gym Group (GYM), Hollywood Bowl (BOWL), Loungers (LGRS), Marston's (MARS), Restaurant Group (RTN) and Ten Entertainment (TEG)
Read Article
Singer Capital Markets appointed as AQSE Corporate Adviser & Sole Broker to Chapel Down Group plc
Singer Capital Markets is delighted to have been appointed as Chapel Down's AQSE Corporate Adviser and Sole Broker with immediate effect.
Read Article
Jamie Constable's Monthly Macro Update – August 2022
In this latest episode, Jamie and Paul discuss why investing in equities is probably the right strategy, alongside highlighting several fascinating stock ideas.
Read Article
£52.9 million Raised
Initial Placing, Open Offer, Initial Offer for Subscription and Initial Intermediaries Offer
£5.5 million Raised
Placing
£10 million Raised
Placing & Subscription
"Singer Capital Markets executed our transaction with expertise; they shaped our presentation and message, introduced us to over 50 relevant Institutions and raised the equity needed within an agreed valuation range and timescale. They are a very professional organisation."

Sandy Adam

Chairman of Springfield Properties plc
"The team have demonstrated an exceptionally pro-active approach to promoting our Company and have led the way in broadening our shareholder base, trading our shares and improving liquidity. We have also been very impressed by their advisory capabilities which are well complimented by a strong distribution and trading function, and their professionalism. They are a stand-out firm."

Finance Director

Financial Services Corporate Client
"We are thrilled with everything that Singer Capital Markets have done. It has been discussed at the Board that appointing Singer was one of the best strategic decisions we've made in the last year."

Reach plc

£1.2 billion Market Cap Media Company