A leading Investment Bank dedicated to supporting ambitious UK growth companies and their investors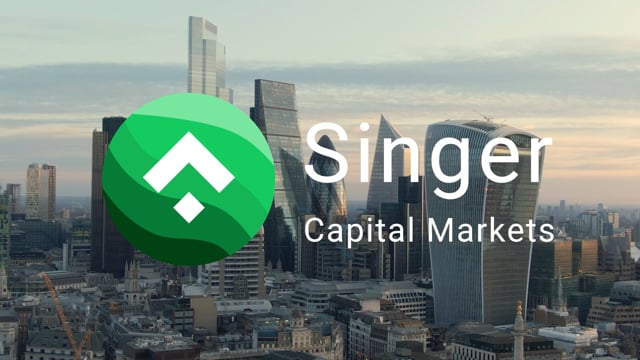 Welcome to Singer Capital Markets
Singer Capital Markets is a leading investment bank dedicated to supporting ambitious UK growth companies and their investors. We have specialist capabilities, deep experience, and a proven track record of client success in the UK small & mid cap market.
Our latest news and insights
The Big Book 2023: Extended Coverage & Best Ideas
This week we launch "The Big Book 2023" with over 125 company notes including our Sense & Sensitivities analysis, and our high conviction Best Ideas for 2023.
Read Article
The Singer Growth Economy: AI-enabled Drug Discovery Report
In this latest report, we cover the evolution and application of AI in drug discovery, explore the industry landscape worldwide (incl. the global market & geographical presence), as well as examining the UK-based players both in the public and private space. Companies covered in this report include: Benevolent AI, Exscientia AI, LungLife AI, e-Therapeutics, Renalytix, C4X Discovery, Poolbeg Pharma and Spectral MD Holding.
Read Article
Singer Capital Markets appointed as Corporate Broker to ZOO Digital Group plc
Singer Capital Markets is delighted to have been appointed as Corporate Broker to ZOO Digital Group plc with immediate effect.
Read Article
Proudly supporting Chelsea FC Women as their first ever and only exclusive partner
Singer Capital Markets is delighted to announce our exclusive partnership with Chelsea FC Women – one of the world's most impressive and successful groups of sportswomen. As the first-ever and only exclusive partner of the women's team, our three year partnership is a signal of our commitment to championing the success of this impressive and talented group of women.
N/A Raised
IPO on the Premium Segment of the Main Market
£8 million Raised
IPO
£52.9 million Raised
Initial Placing, Open Offer, Initial Offer for Subscription and Initial Intermediaries Offer
"Singer Capital Markets executed our transaction with expertise; they shaped our presentation and message, introduced us to over 50 relevant Institutions and raised the equity needed within an agreed valuation range and timescale. They are a very professional organisation."

Sandy Adam

Chairman of Springfield Properties plc
"The team have demonstrated an exceptionally pro-active approach to promoting our Company and have led the way in broadening our shareholder base, trading our shares and improving liquidity. We have also been very impressed by their advisory capabilities which are well complimented by a strong distribution and trading function, and their professionalism. They are a stand-out firm."

Finance Director

Liontrust Asset Management
"We are thrilled with everything that Singer Capital Markets have done. It has been discussed at the Board that appointing Singer was one of the best strategic decisions we've made in the last year."

Chief Financial Officer

Reach plc
"You have been sensational since day one and we can't thank you enough for your efforts. Singer Capital Markets have been a major part of our success."

Merck Mercuriadis

Founder of Hipgnosis Songs Fund Ltd.
"In Singers I have only ever met good people and I truly do believe you and your team have true purpose in a great company."

Mark Payton

Chief Executive Officer of Mercia Asset Management