Investing in Futures
In Partnership with Chelsea FC Women
As part of our new "Investing in Futures" series in partnership with Chelsea FC Women, we follow some of the Chelsea Women players through various aspects of their professional lives, showcasing what they are doing to ensure they're maximising their potential both on and off the pitch.
Episodes and players featured in the series include: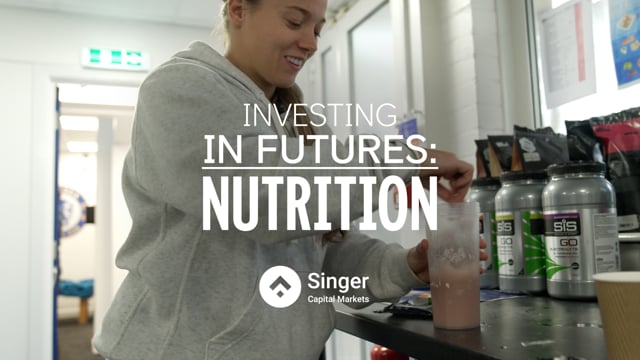 Episode 1: Fran Kirby (Nutrition)
Fran discusses her nutrition and dietary routine and why this is so crucial to her success on the pitch.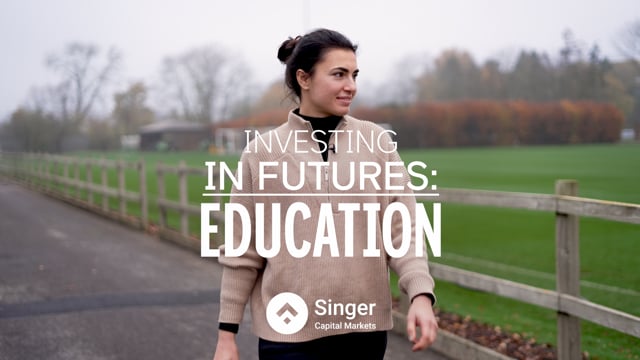 Episode 2: Zecira Musovic (Education)
Zecira discusses her education and why getting a degree was important, despite her footballing career.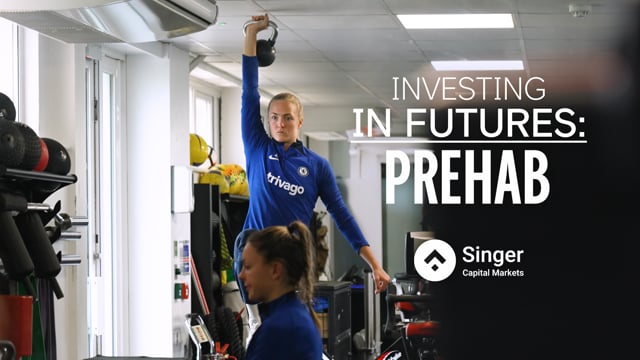 Episode 3: Magdalena Eriksson (Prehab)
Magdalena (ex-CFCW captain) discusses her prehab and why this is crucial for her pre-game prep.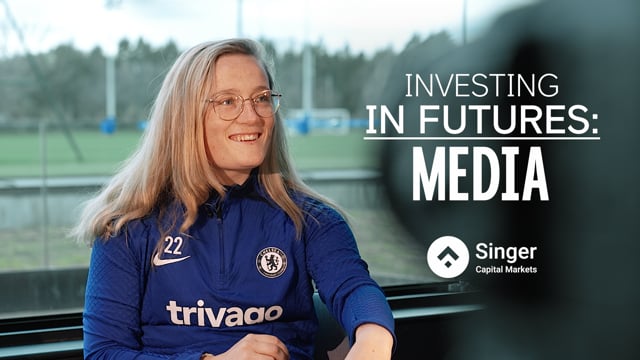 Episode 4: Erin Cuthbert (Media)
Erin discusses her media duties and why this is important to her brand as a player.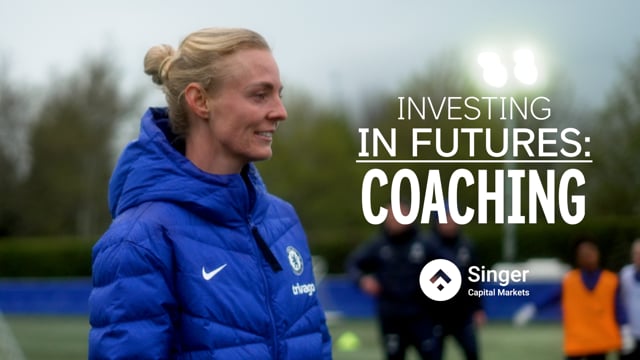 Episode 5: Sophie Ingle (Coaching)
Sophie discusses her love for coaching and the importance she feels in doing this to give back to the sport.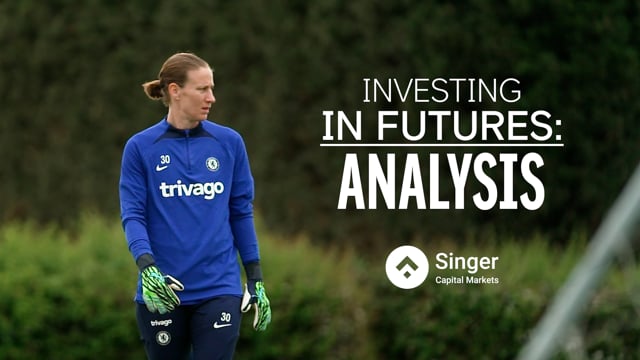 Episode 6: Ann-Katrin Berger (Analysis)
Ann discusses why analysis is so important to her game as a goalkeeper to ensure she performs at the highest-level possible on the pitch.
About Chelsea FCW and Singer Capital Markets' Partnership
Singer Capital Markets is delighted to be working with Chelsea FC Women as their first-ever and only exclusive partner. Our three-year partnership is a signal of our commitment to championing the success of this impressive team, who are currently Barclays FA Women's Super League 2021/2022 champions and FA Community Shield 2021/2022 winners. As one of the most impressive and successful groups of sportswomen in the world, Chelsea FCW know what it takes to come back from defeat, work as a team, and lead the way as champions both on and off the pitch.
Contact us
Joanna Osborne
Head of Marketing